APOSTLES PRESCHOOL & CHILDCARE

Apostles Preschool & Childcare is accepting registrations. The Holy Nation Curriculum is an academically complete program that is designed to imbed all instruction within a biblically inspired framework. The curriculum and teaching style is modeled in conjunction with our current four-year-old program, expanding the Holy Nation Citizenship theme. Emphasis is placed on mathematics for reasoning and phonics based reading acquisition. It also includes a full component of history, science, geography, literature and arts. If you would like a tour or additional information please see Nanette Roberts Administrative Director in the Preschool office or call 757-410-1797.
---
COUNCIL & MINISTRY TEAM LEADERS
Do you have questions and don't know where to turn? Or do you want to help out but just don't know where to start? Maybe this can help. Here is a list of the major ministries at Apostles Lutheran Church and the name of the people who lead the various ministries. For more information, and get in touch with the ministry leaders, please contact the church office - office@apostles-lutheran.org
Altar Guild - Lynn Schaubert

Baby Baskets - Heather Pinkerton

Children's Ministry - Arden Peterson & Jane Ackerman

Financial Secretary - Tony Roberts & Melinda Lockhart

Lawn Care - Phil Fuller & Becky Wittman

Lay Readers -Chris Domino

Men's Ministry - Jim Weaver

Nursery - Arden Peterson

Prayer - Marlin Stoltz

Prayer Shawls - Georgia Barton

Property - Phil Fuller

Quilters - Susan Weaver & Carrie Johnston

Sound & Media Ministry - Walt Eley & Arnie Barkow

Stewardship - Chris Domino

Visitor Committee - Heather Pinkerton & Chris Domino

Sunday School Superintendent - Jane Ackerman & Arden Peterson

PIN Ministry Meals - Gina Smith & Carrie Johnston

Ushers - Paul Schaubert

Women's Ministry - Marian Barkow

Women's Bible Study - Lisa Hirschman & Robin Delloro

Youth Group - Jane Ackerman & Laura Huguenel

Facebook Live - Dale Hirschman, Stephen Peterson & Rebecca Hirschman

Worship Music Ministry - Gary "juju" Garlic & Marian Barkow

Church Cleaning Ministry - Marian Barkow

Coffee Hour Ministry - Lisa Hirschman & Marian Barkow
---
APOSTLES PRAYER SHAWL MINISTRY
What do you feel when you place a shawl around your shoulders and arms? Warmth? Peace? Solace? It is a welcome embrace...right? Out of the mouth of a child "when you wrap a prayer shawl around you, you feel God's love."
Let me tell those of you, who may not be familiar, with the Prayer Shawl Ministry here at Apostles. Georgia Barton worked in this ministry since its inception and took over as the lead in 2010. Each hand-crocheted prayer shawl that Georgia creates is prayed and meditated over from the time she begins her work in creating the shawl and through to its completion. After it is completed, the shawl is then individually prayed over and blessed according to the needs of the recipient by Pastor Dave or a member of the Prayer Team. The shawl is then delivered to the recipient with love and a scripture message. A true blessing intertwined with the prayers of others, who believe thru the power of the Holy Spirit, all prayers are answered.
Who are the recipients you might ask? We all have circumstances in our lives chosen or unchosen when we need to feel the close embrace and the unconditional love of God; especially in times of sorrow or sometimes in our joys. If you, or someone you know, has a need such as a pending surgery, are suffering from an illness, struggling in a time of bereavement, or any stressful situation in your life – that's the right time! Shawls can also be delivered in anticipation of joyous events. The birth of a child or commitments such an upcoming wedding, or for personal prayer and meditation. All are reasons to be blessed with a prayer shawl.
If you have an interest in obtaining a prayer shawl for yourself or someone else, you may contact Georgia on her mobile phone at (757) 373-1686 – please feel free to leave a message. Or, if you would like to be part of this ministry, Georgia would love to hear from you. She would welcome the help having already delivered 55 plus prayer shawls in 2020!
May those who need to feel comfort, spiritual sustenance, solace, and God's peace be blessed with a prayer shawl which, like your salvation, is a gift with no strings attached.
APOSTLES LAWN CARE
This ministry helps provide the necessary care and maintenance for the grounds of Apostles Lutheran Church. Volunteers help by donating their time on a regular basis. For more information, please speak with Marlin Stoltz and Becky Wittman.

PEACE QUILTERS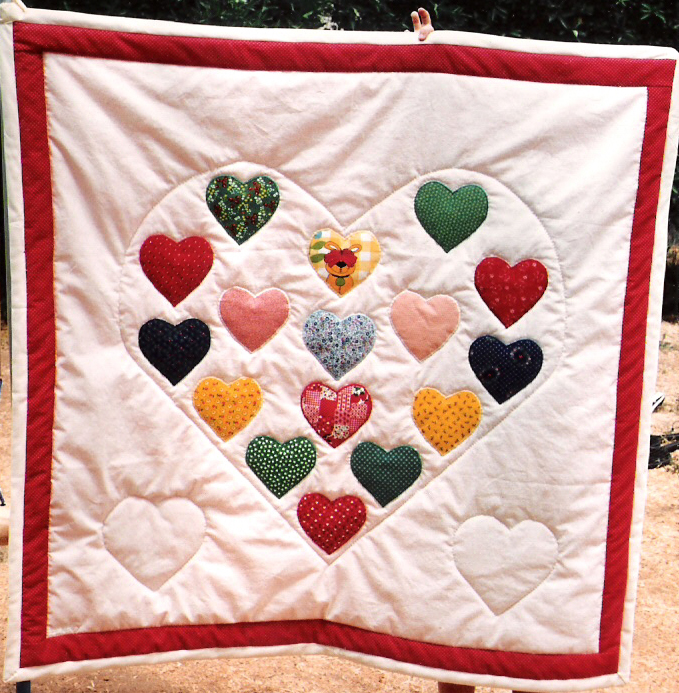 JOIN US! NO EXPERIENCE NEEDED! All are welcome, just bring your sewing machine, thread, and a desire to serve God by making lap quilts for those in need. We meet in the Annex at Apostles every second Saturday of the month from 9:00 a.m. until 12:00 p.m. If you have questions or need more information, please contact: Susan Weaver at 757-609-3294 or Carrie Johnston at 757-436-1157.
PIN MINISTRY MEALS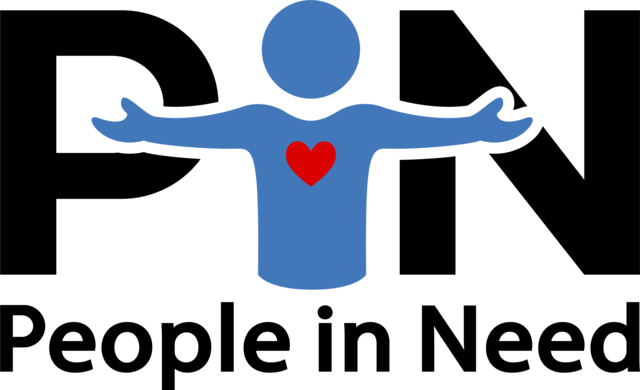 Every other month, volunteers from Apostles help to make sandwiches for the People in Need at the Hampton Roads Area (PIN Ministries).  Please see Gina Smith for more information or contact the Church office at 757-547-4692.
---
COMMUNITY MISSIONS
Matthew 5:16 -- "Let your light shine before men in such a way that they may see your good works, and glorify your Father who is in heaven." 
Union Mission - http://www.ummnorva.org
PRAYER MINISTRY
Prayer Ministry meets after the 9am worship service. It is open to the public and anyone is welcome to come up front to the Sanctuary for prayer ministers to pray over them. If you have any questions please contact Lee Stoltz at 757-547-4692 to be directed to her ministry.
---
MEN'S MINISTRY

SATURDAY A.M. COFFEE 7:30 - 8:30 AM @ Church's Fellowship Hall
Come for coffee, fellowship, a chance to talk about what's going on in our lives. We're looking at strategies to help us deal with different stages in men's lives -- how are you doing? want some ideas for handling all you've got to do? Join us! All men are welcome; we meet every Saturday.
God has great plans for each and every man! We're called to be leaders in our homes -- and that's not easy to do! We're learning together how to do that.

---
WOMEN'S MINISTRY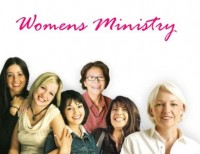 WOMEN'S TUESDAY MORNING GROUP
You are invited to seek a closer walk in the Lord and grow in love toward each other. There is a women's group that meets on Wednesday evenings from 6:30-8:00pm.




---
MUSIC AT APOSTLES

APOSTLES MUSIC TEAM
This group offers hymnal music at the 9:00 AM Sunday worship service. All music lovers who love to sing to the Lord are welcome! (If you can sing "Happy Birthday," you can sing in the music team!) Currently, rehearsals take place on Tuesday evenings at 6:30 pm.
WORSHIP TEAM
This group leads the praise and worship experience at the 9:00 AM service on Sundays. The current schedule for rehearsals is Tuesday evenings at 7:30 p.m. Come out on Tuesday to sing for the Glory of God (and for a little practice). To become a part of this ministry, contact the Church office at 757-547-4692 or by email at office@apostles-lutheran.org.
---
SMALL GROUPS

Apostles members and friends are encouraged to meet in SMALL GROUP each week to grow in discipleship and fellowship in the Lord. To get started, contact the Church office at 757-547-4692.

Council Ministry Assignments - For your infomation
Below is a description of the different council assignments and what each entails. For more information or if you have specific questions, please click on the Title and Name and you will be directed to an email address.
DISCIPLESHIP - Marlin Stoltz: Oversees the Christian Education ministry, emphasizing and promoting the importance of life-long Christian education in maturing the faith walk of those in this congregation and those whose lives they touch.
EVANGELISM - Heather Pinkerton: Will joyfully share the good news of the sovereign love of God calling people to repentance, to personal faith in Jesus Christ as Savior and Lord, and to active membership in the church and to obedient service in the world.
FINANCE - Melinda Lockhardt: Will provide oversight for expenses, supplies, and budget needs to support the administrative functions of the church.
INREACH - Marian Barkow: Will maintain the profound importance of fellowship which brings the people of the congregation into a feeling of family through planning social gathering experiences for the members of this congregation.
OUTREACH - Marian Barkow: Will keep before the eyes and hearts of this Apostles family, the fundamental mission given to us by our Lord Jesus Christ to share the Gospel with all people by word and deed. She will explore regular and systematic opportunities in which our Apostles family can be actively involved in sharing the Good News with the unchurched of our community.
PRAYER - Marlin Stoltz: With the guidance of the Holy Spirit, Marlin & his team will keep before the eyes of the Apostles family the profound importance of prayer in the life of this congregation and its community. He will explore and implement regular corporate and private prayer opportunities such as prayer vigils, intercessory prayer teams, and a formal church prayer line.
PROPERTY - Phil Fuller: Will maintain and keep in good repair all facilities and equipment of this congregation, maintain a complete and up-to-date inventory of the property of this congregation.
SOCIAL MINISTRY -Marian Barkow: Will keep the importance of social ministry as a part of the Christian calling before this Apostles family by seeking ways in which we can cooperate with other people of faith in meeting the needs of this community.
STEWARDSHIP - Chris Domino: Will keep the importance of a faithful life of stewardship before the eyes and hearts of this congregation by continually educating the membership on the meaning of stewardship and conducting efforts to promote stewardship and enlist a commitment of talents, time, work, intellect, service, and money.
WORSHIP -Dale Hirschman: Oversees activities in the conduct of worship of this congregation; including music activities, altar guild, usher duties, acolytes, lay readers, and greeters.
YOUTH - Jane Ackerman: In consultation with the pastoral staff, Jane will develop, implement, and monitor programs that assist the development of the spiritual and social needs of the youth of our Apostles Family.